If we knew each other in person and whenever spoken about school or what I refer to 'patients', you wouldn't understand. Here's a glimpse of what it feels like and what I experience just about everyday at school, studying and in office.
What I did when I realize I will spend 4-6 months in an Internal Medicine/Peds/OBGYN office..
First time I used a opthalmoscope & I acted like I understood everything but in reality I...
What I often remind the shitty medical students..
When the doctor says you can leave early for the day I'm usual like..
When I spend all day on Facebook or taking pictures I'm like..
Every time I see a standardized patient I'm like..
In the morning with my patient's I'm like..
then by the end of the day..
When a ped patient coughs on me..
When I wake up late for an exam or to the office..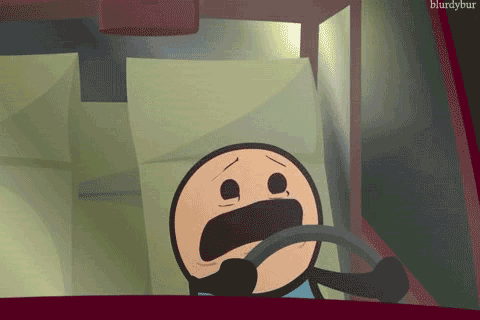 When someone sits down and wants to really chat about school, etc sometimes I'm like..
When I realize I am a idiot for what I have gotten myself into I'm like..
After 7 hours of studying and finally falling alseep I'm like
When it become's obvious that the patient is seeking an opiate prescription and after reasoning with the patient who is to damn ingroant I'm like
When I study symptoms that sound just. like. me
How I act after staying awake for 24+ hours.
As I leave the room after realizing I failed the entire physical exam on the patient I am like..
When I am ask to type up an entire history report I'm like..
When a patient is hitting on me I just want to..
When I haven't seen sunshine for the entire day and I pass by a window..
When my parent's call to check in I'm like..
Pin It